Have you ever used PhysiciansHR but felt that it was missing something? You are right and you are not alone. This articles discusses the latest PhysiciansHR update and how it is going to benefit you and your business.
Many users liked PhysiciansHR but felt that it missed some features that would make it much better, we asked many customers for their opinion and tried our best to focus on what is best for you, your business and your success.
Ever wanted to use your preferred products with your clients at PhysiciansHR?
Did you feel your clients missed your survey reports and other things?
Did you miss following up with some of the pending items at PhysiciansHR?
Did you want more options to help you promote your business to your clients?
PhysiciansHR latest update is here to help you with all of these issues and more.
The list below introduces all the new features added with their details, how you can benefit from them and how you can get them now!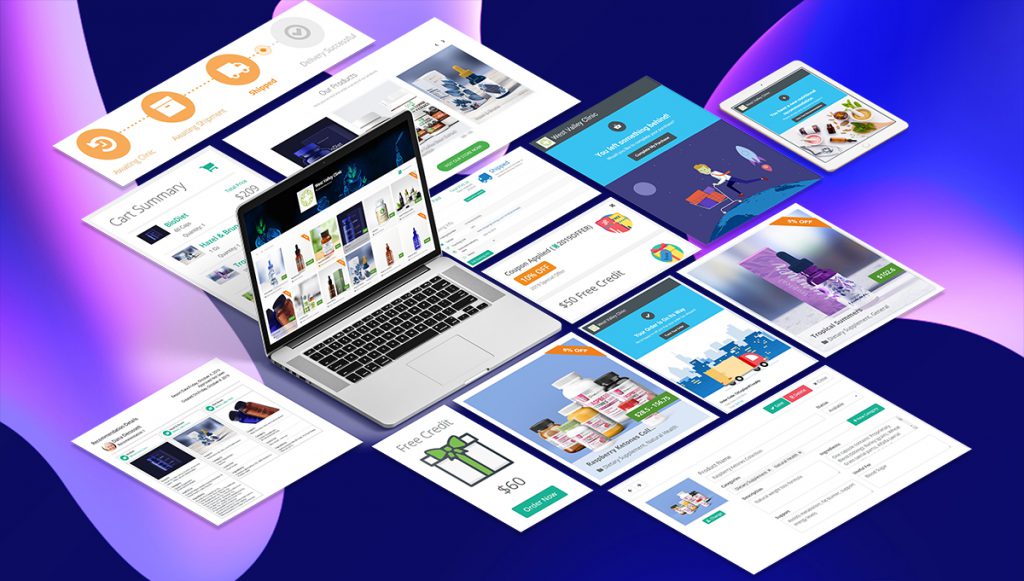 Your Products
You will now be able to add your preferred products and supplements to your clinic account at PhysiciansHR with many customization options.This will give you the flexibility to use your best products with your clients whether by recommendations after survey analysis or by promoting your products on your online store. Learn More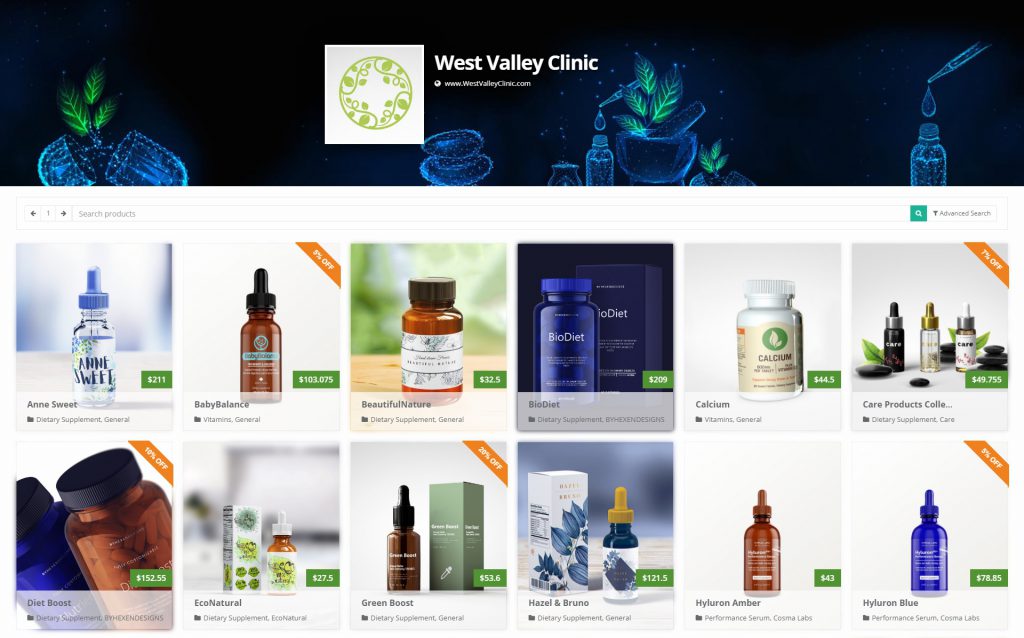 Online Product Store
Your clinic website will have an online store for your products, you can use the online store to sell your best products to your known clients or even to first time visitors.Provide full details on your products and take advantage of the store customization options, with a few easy steps you can sell your products online right away! Learn More

Shopping Carts & Orders
Your clients can now easily order your products from your clinic website, whether by ordering a recommendation or by adding products directly from your store to their shopping cart.You will receive payments directly into your bank account and you will be notified of orders your clinic receives.You will also have full control on products, store, fees and orders. Learn More

Promotion Options:
Your online store provides you with two options to help you promote your products to your clients, not only for registered clients but also for anyone out there who would want to try your products:

Product Credit
Product credit is a feature that helps you encourage your registered clients to buy your products by providing a credit amount as a discount on orders.This feature is optional and you can determine if you want to use it with your clients and how it works. Learn More
Discount Coupons
Discount coupons is a feature that helps you encourage your website visitors to buy your products from your online store by providing a discount on orders if the visitor uses the code and all the requirements are met.Both registered clients and anonymous visitors can benefit from discount coupons.Discount coupons is an optional feature however it has many options and settings that help customize it to increase its benefits as much as possible while also keeping it under control so it is not overly used. Learn More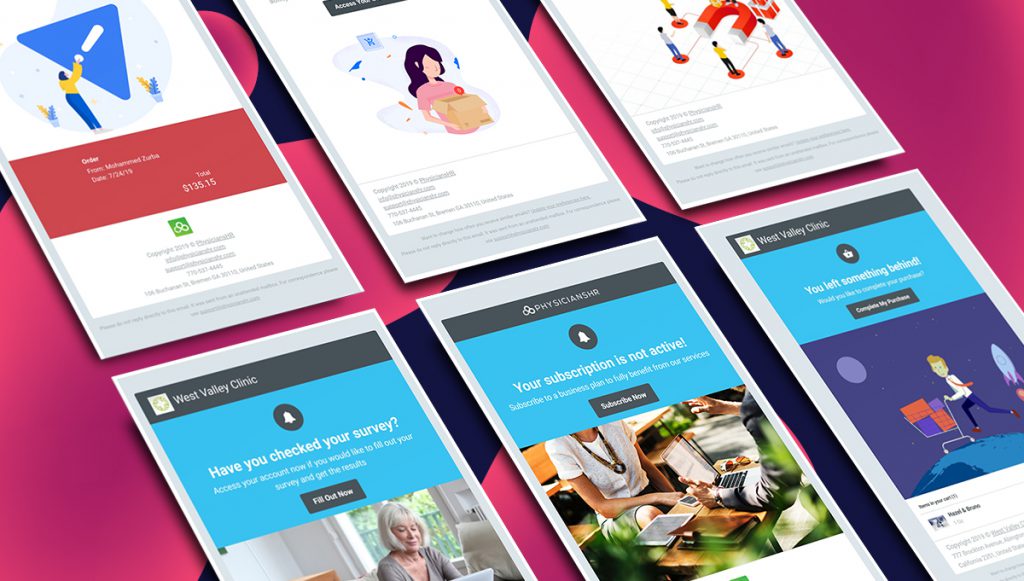 Automated Reminders
PhysiciansHR has been updated with a set of automated reminders and follow up emails to help your clinic and your clients stay updated on all the items that require your attention.Your clinic will receive weekly reminder emails about survey reports, recommendations and orders that require your follow up.You will also receive emails that would help you make most benefit from your website and online store including tips and suggestions regarding best practices.Your Clients on the other hand will also receive reminder emails to keep them engaged and to also increase the chance of them completing their survey reports, ordering their recommendations or finalizing their orders.

This should increase the chance that clients benefit from the services your clinic offers. Learn More

Subscriptions
At PhysiciansHR we aim to provide the best services to you and your clients, this requires constant enhancements and upgrades to the features that we offer and to the overall platform for your clinic as well as your clients.To help expand and enhance PhysiciansHR we integrated the concept of plans/offers to allow providing different options for different types of users who would like to benefit from our services.Moving forward, you will continue to benefit from future updates and features that will automatically be added to your active subscription for free. Learn More
New to PhysiciansHR? SignUp Now to get started!
If you're ready to jump right in, Sign In Here to get started.