Setting up your clinic profile is very important to the success of your service at PhysiciansHR, here the steps to do:
Go to PhysiciansHR
Sign in with your account details.
In the menu on the left side, click on "Preferences"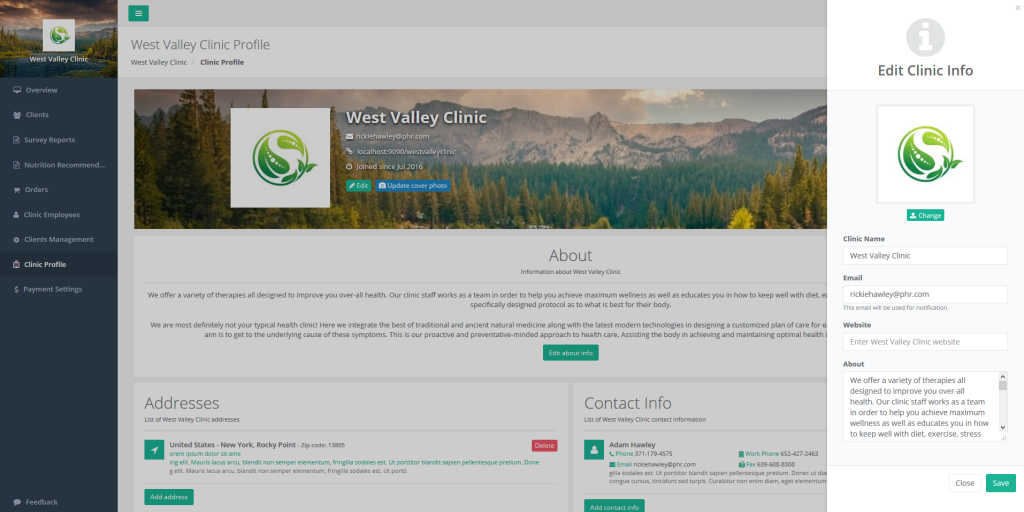 In the clinic profile there will be 4 main sections:

Clinic Header
About
Addresses
Contact Info

Start by clicking the "Edit" button in the Clinic Header.
A panel will appear on the right side called "Edit Clinic Info"
In the panel you can set your logo, specify your clinic name, email address, website and set the about info.
When done, click the "Save" button at the bottom to save your changes.
We also recommend adding an Address and Contact Info, you can add multiple entries if you need to.
All of the previous information will show up on your clinic website public page, you can access it by clicking on your clinic logo or name in top corner on the left.